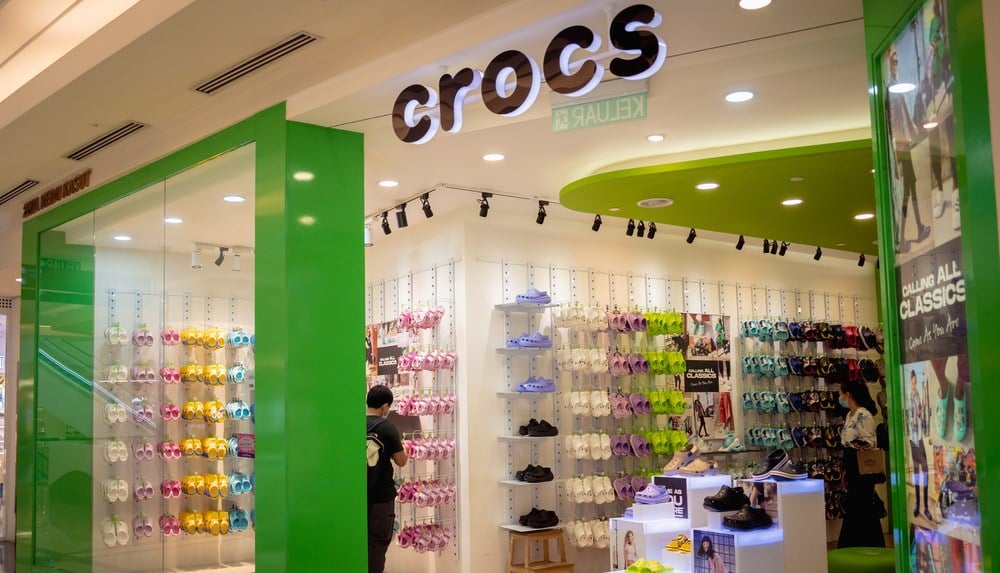 Crocs, Inc. (NASDAQ: CROX) is the Colorado headquartered foam clog maker. We all know them to see and probably have a pair lying around the house, and if you're a long-term investor in their shares, then you know you've been on a rollercoaster. A 75% sell-off after 2021's massive rally was well on its way to being undone when things took yet another turn earlier this year. 
Slowing growth and weak guidance from management conspired to pull shares down all through the summer, in a 45% drop that was still going into last week. But with its Q3 earnings report due in two weeks, the risk/reward opportunity on offer here has become arguably too good to miss, and there's a growing consensus that we could be looking at the bargain of the year. 
Bullish Upgrades
The bull camp has been calling for a reversal in the selling since the end of July when the team at Stifel upgraded their rating on Crocs to a Buy. This came in the wake of another lukewarm earnings report, following the one from April that started the current downtrend.
Croc's shares have fallen a further 20% since then, despite the Stifel team highlighting the strong longer-term outlook that remains in place, with a particular focus on the company's foothold in Asia, which is growing faster than all expectations. For context, their Chinese revenue numbers were double the company's own estimates. 
Then, in September, the Wedbush team came out with an upgrade, moving Crocs to an Outperform rating while calling shares "cheap." They pointed fingers at the company's HEYDUDE acquisition from 2021 and the brand's subsequent underperformance as the primary headwind in the group's overall results. Since HEYDUDE makes up less than 25% of overall revenue, they felt the ongoing selling was unwarranted and overdone. 
Crocs shares went on to dip even further after these remarks, albeit little enough in the broader context, and have since seemed to have found a bottom. They've traded pretty much sideways for the last four weeks and are starting to move up out of this consolidation. In advance of the company's upcoming Q3 earnings report, it's starting to look like Wall Street is finally cottoning on to just how cheap Crocs shares have gotten. 
Cheap By Comparison
They closed on Friday with a price-to-earnings (P/E) ratio of just 8. Compare this, for example, to that of Foot Locker Inc (NYSE: FL), which has a P/E ratio of 14, or Nike Inc (NYSE: NKE), with their P/E of 30, and you get a sense of just how cheap Crocs shares are right now against the company's actual fundamental performance. 
It was with this in mind that the latest voice joined the bull camp on Friday of last week. The team at Raymond James upgraded Crocs to a full Outperform rating, with a particular emphasis on how cheap shares were when their current single-digit P/E ratio was compared against their longer-term average of 16.
They feel all the challenges around the company's HEYDUDE line are well known and already baked into the share price and that when this is isolated from the company's recent results, things are actually going quite well for Crocs. They still have strong operating margins, decent free cash flow, and a brand with an enviable competitive moat. 
Getting Involved
Their price target of $110 points to an upside of at least 30% from current levels, and this feels quite achievable in the near term, especially with the technical setup beginning to line up in their favor as well. If last week's low of $83 can be defended from any final attempts by the bears to take shares down again, then the road to the north should be opened. 
The stock's Relative Strength Index is already moving up from being below 30, indicating shares were in an extremely oversold condition. And with nearly 10% of the float currently being held short, it wouldn't take a lot to spark some aggressive flows onto the bid.