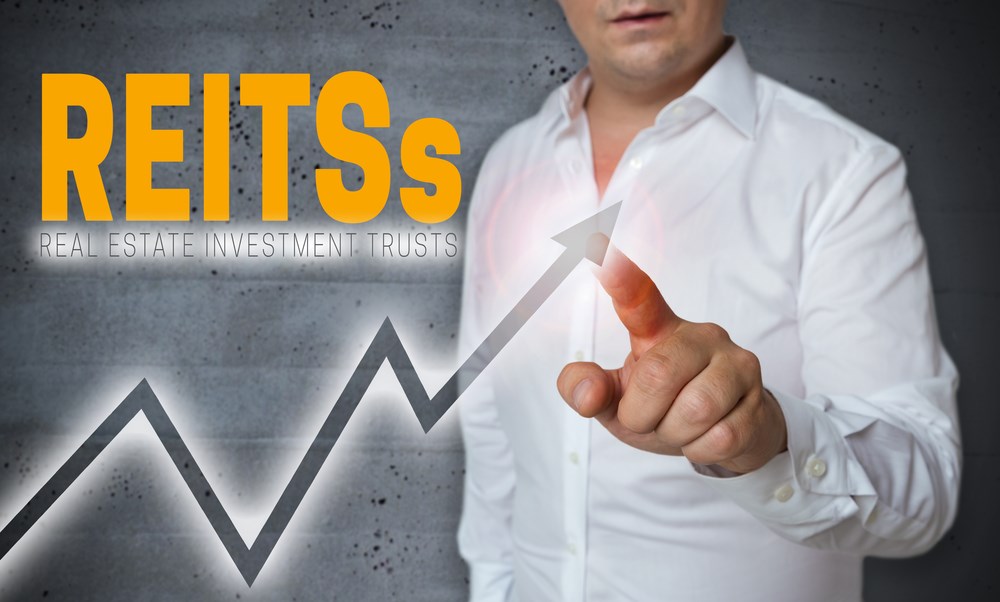 There are not that many great deals out in the market today, and if you beg to differ, then you would be effectively disagreeing with Warren Buffett himself, as Berkshire Hathaway (NYSE: BRK.A) has hit a record-high pile of cash on hand, implying that there is not that much to buy at attractive prices.
With a war chest that reached $157 billion, the investment mogul is expressing his view on what seems to be an overvalued market, one that can also be pregnant with tail risks ahead, considering the path the FED is choosing to take to combat inflation.
Depressed yet? Well, you shouldn't be. Because most investors are not counting on a few billion in liquidity to invest, they can afford to take smaller deals that are still just as attractive. Today, one such opportunity is found in Realty Income (NYSE: O), a stock that not only offers you significant upside but also a reliable monthly dividend.
Unbelievably cheap
The market has turned its back on REITs (real estate investment trusts) stocks, bold assumption, is it not? Judging by the way the Vanguard Real Estate ETF (NYSEARCA: VNQ) has been performing so far into 2023, it is safe to say that real estate is in a bear market.
This ETF has underperformed the S&P 500 by as much as 20.2% year-to-date. Still, the specific sectors that have created gaps within it can paint the whole picture for you and your portfolio.
You can get this view by breaking down the ETF into retail REITs, such as Realty Income and Simon Property Group (NYSE: SPG), against residential REITs, such as Equity Lifestyle Properties (NYSE: ELS).
The residential REIT industry trades at a much higher price-to-earnings ratio of 17.1x. Equity Lifestyle is the most expensive in the group in its 22.7x multiple. Compared to the retail REIT industry's 12.4x average multiple, a potential value play begins to form.
Realty Income trades at a reasonably average P/E of 12.3x; however, its expected earnings per share growth rate and lackluster price action relative to the industry is where you may find enough evidence to justify a potential purchase in the name.
Measuring the average discount to 52-week high prices in the retail REIT industry, most stocks can be found trading up to 12.0% below their 52-week high prices; Realty Income? That's another story. Try double; this stock trades 26.1% below its 52-week high price but still carries the most upside of all the peers.
Bulls prevail 
Analysts have come together to slap an average price target of $62.3 a share for Realty Income, which calls for the stock to rally by as much as 22.5% to meet it. There is something to be said for a $36 billion real estate fund that can carry a double-digit upside: Grab it when you find it.
Why would analysts be willing to stick their necks out and back one of the worst performers in the industry? Simple, because earnings per share drive stock valuations (typically), analysts feel comfortable rewarding Realty Income because of its perceived EPS growth.
There is an expected 3.5% growth in the next twelve months of earnings for this fund, which may not seem like much, but stick around just a second more.
The average expectation for EPS growth in the retail REIT industry is only 2.7%, placing Realty Income 30.0% higher than its peers on a relative growth basis.
And suppose the upside of this high-quality portfolio wasn't enough. In that case, the name is still offering you a dividend yield of 6.1% (PAID MONTHLY), which not only beats the risk-free bonds hovering between 4.5% and 5.0% but also inflation rates despite how stubbornly high they've remained.
Remember that REIT ETF from Vanguard? Well, that one is paying you only a 4.2% dividend yield, which barely matches the risk-free rate you can get by giving your money to the treasury.
The bear case? It all leans on the belief that retail locations like 7-11, Chipotle Mexican Grill (NYSE: CMG), and some of the most renounced hotels in the nation will soon disappear due to the digitalization of commerce.
While some of this trend may be true, people still need these locations, and these locations need a trusty landlord like Realty Income. So do yourself – and your retirement – a favor, and add this name to your watchlist to lock in double-digit upside with a reliable monthly paycheck.